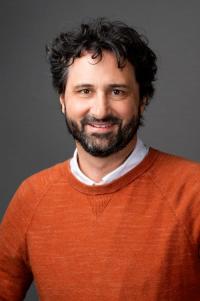 Specialization
:
Typological, functional, and community-based approaches to phonology, morphology, syntax, historical linguistics, language documentation, lexical semantics, lexicography, language and culture, especially regarding Otomanguean languages spoken in Mexico and California
Education
:
2014 Ph.D. University of Texas at Austin
Bio
:
I am Associate Professor of linguistics. My research involves linguistic theory and description informed by diachronic and typological perspectives. I am a field linguist who is interested in all levels of linguistic structure and who approaches language in its social and cultural context, focusing on less-studied languages, especially the Otomanguean languages of Mexico (especially Chatino, Zapotec, Mixtec, and Mè'phàà).
For a detailed biography of how I became a linguist, see this post from the LINGUIST List's 2015 fund drive.
Projects
:
MILPA -- Mexican Indigenous Language Promotion and Advocacy
Talleres de Lenguas Otomangues (2013--)
Inflectional classes
Typology of tone
Play language (ludlings)
A grammar of Zenzontepec Chatino
Comparative reconstruction of proto-Chatino, proto-Zapotecan, and proto-Mixtec
Information structure and grammar
Publications
:
In press.  Eric W. Campbell & Griselda Reyes Basurto. El Tu'un Savi (mixteco) en California: documentación y activismo lingüístico. In Marcela San Giacomo, Fidel Hernández & Michael Swanton (eds.), Estudios sobre lenguas mixtecanas. Mexico City: Seminario Permanente de Lenguas Mixtecanas, Instituto de Investigaciones Antropológicas, Universidad Nacional Autónoma de México.
In press.  Eric W. Campbell & George Aaron Broadwell. The Zapotecan languages. In Sören Wichmann (ed.), Languages and linguistics of Mexico and Northern Central America: A comprehensive guide. Berlin: De Gruyter Mouton.
In press.  Coreference constructions in Zenzontepec Chatino. In Katarzyna Janic; Nicoletta Puddu & Martin Haspelmath (eds.), Reflexive constructions in the world's languages. Berlin: Language Science Press, Studies in Diversity Linguistics.
2019.  Layered complexity in Zenzontepec Chatino verbal inflectional classes. Amérindia 41: 39‒74.
Courses
:
Undergraduate
LING 80  Endangered Languages (S15)
LING 106  Introduction to Phonetics (F14)
LING 107  Introduction to Phonology (W15)
LING 109  Introduction to Syntax (W17, W19, W21)
LING 115  Introduction to Historical Comparative Linguistics (S21)
Graduate
LING 221 A,B,C  Field Methods  (2015-16; 2017-18; 2019-20)
LING 250  Language Documentation  (F14)
LING 252 A,B  Seminar: Tone  (F16-W17)